Development Package
Development Package
$1,495 / Year
Develop your leadership team and leverage our regional credibility to help your organization accomplish goals.
Join Now
All Benefits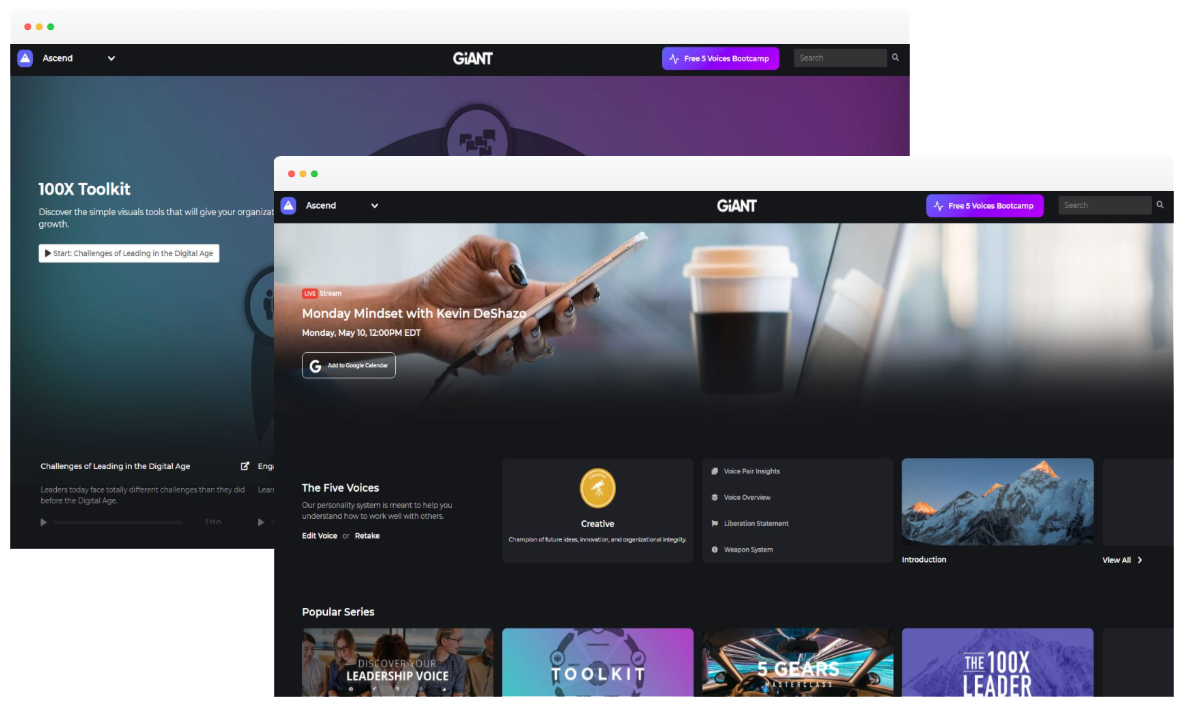 Grow your team
Get access to the GIANT Leadership Development program to help your team members work better together.

Develop new goals
Use our local knowledge. Meet with our team to sit down and talk about the SWFL community and how your organization can stand out.

Expand your business
Leverage our SWFL network to run effective surveys, focus groups and workshops in Lee, Collier and Charlotte Counties.

Connect with talent
Participate in Career Compass to gain both community recognition and access to potential interns and the incoming workforce.
---
Make your business a community partner
The Development Package has four bundled features to develop your leadership team and leverage our regional credibility to accomplish organizational goals.

✅ Leadership development
✅ Tailored business consultation
✅ Business partnership on a survey, workshop or focus group
✅ Future workforce program
Get Started Today
Develop your team and build strategic connections in Southwest Florida.
Get Started
---
Frequently Asked Questions
GiANT is an on-demand leadership training program designed to help your team grow. Access hundreds of videos and participate in weekly live streaming events to help manage your team's tendencies, leadership styles, and professional development content at their own pace. To learn more about the program click here.
With our Development Package you're able to take advantage of annual one-on-one business consultations with a member of our team.
Career Compass provides university students real-world interview experience, exposure to great local jobs and gives employers an opportunity to connect with talented potential employees. This program is a direct partnership with Florida Gulf Coast University and runs every semester. Click here to learn more about the program.
The Development Package was created for all types of organizations and sizes of business. It was specifically designed for leaders looking to develop stronger leadership teams, companies looking to grow in the Southwest Florida market and organizations requiring strategic connections to meet their company goals.
---
You May Also Like...
Add on any of our products and services at any time!