Services
Social Media Marketing
Image Based Post
$300
Send us your images and copy for a sponsored post on our social media platforms, reaching 12,000 people.
  Up to 100 words of copy
  One set of images or video
  Posted to Facebook, Instagram, and LinkedIn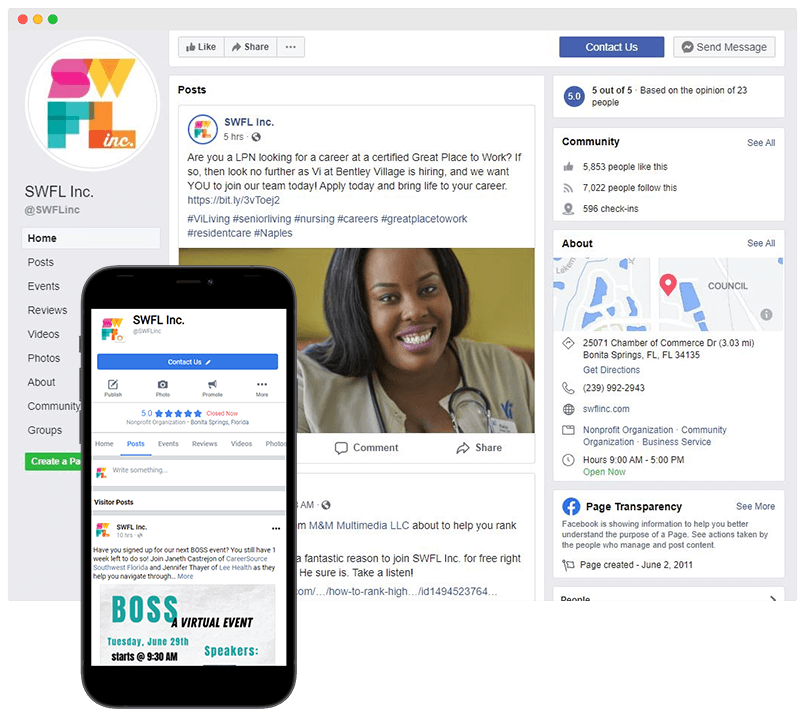 Email Marketing
Member Spotlight
$500
Deliver your message straight to the inboxes of 8,000+ area professionals and local residents.
  You select the content and images
  We handle the design work
  Choose your preferred send date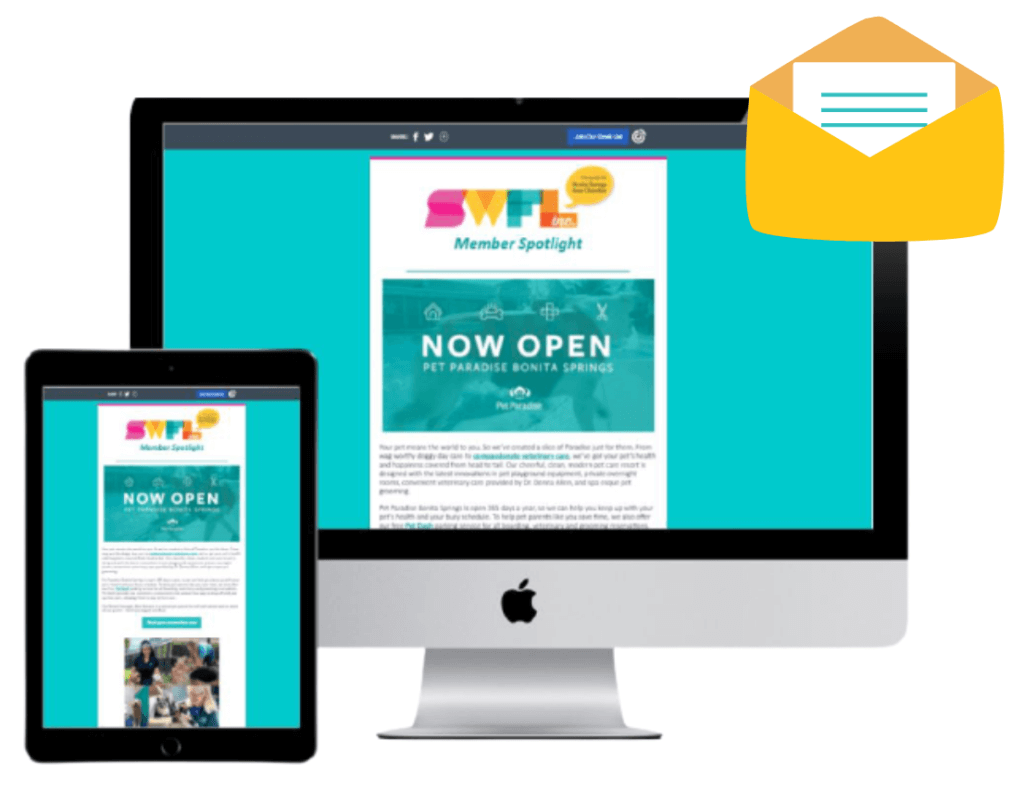 Ribbon Cutting
Grand Opening Ribbon Cutting
$500
We'll help you promote your special event or grand opening, and assist with the ceremonial ribbon cutting on the day-of.
  Two staff members attend with scissors and ribbon
  Press release sent out on our behalf
  Dedicated post on our social media pages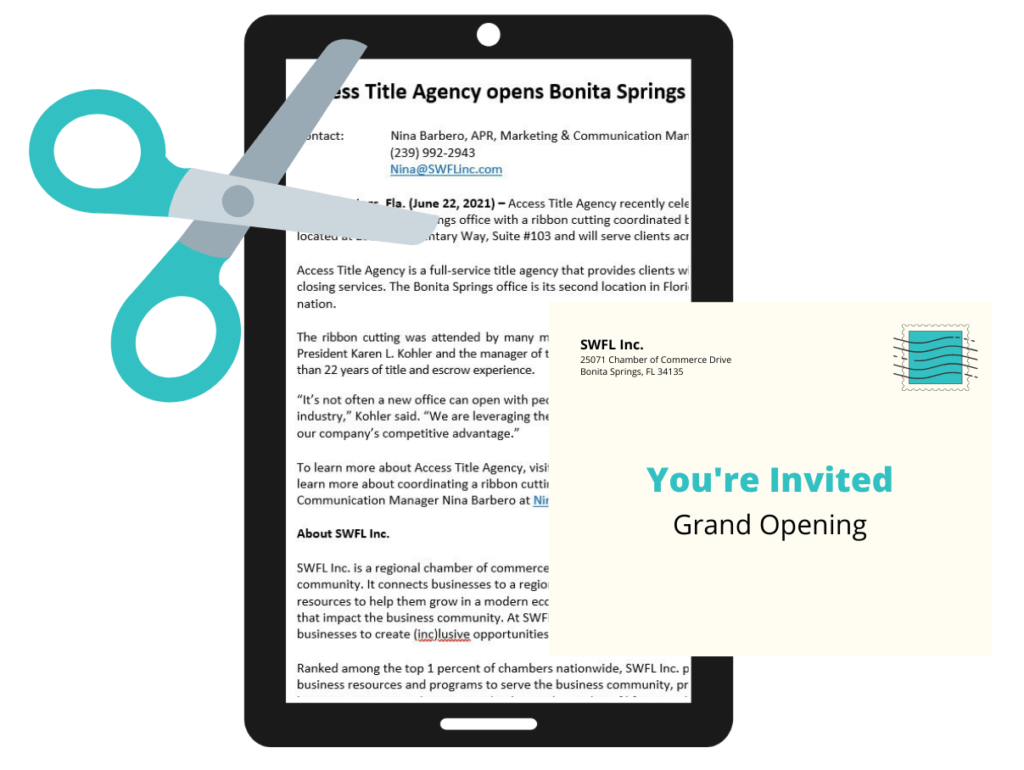 Meeting & Conference Rooms
Community Room Rental
Up to 4 Hours - $250
Up to 8 Hours - $500
Schedule your next meeting, presentation, workshop or company gathering inside the Community Room at SWFL Inc.
  Flexible room layout
  Accommodates up to 50 people
  Audio visual equipment available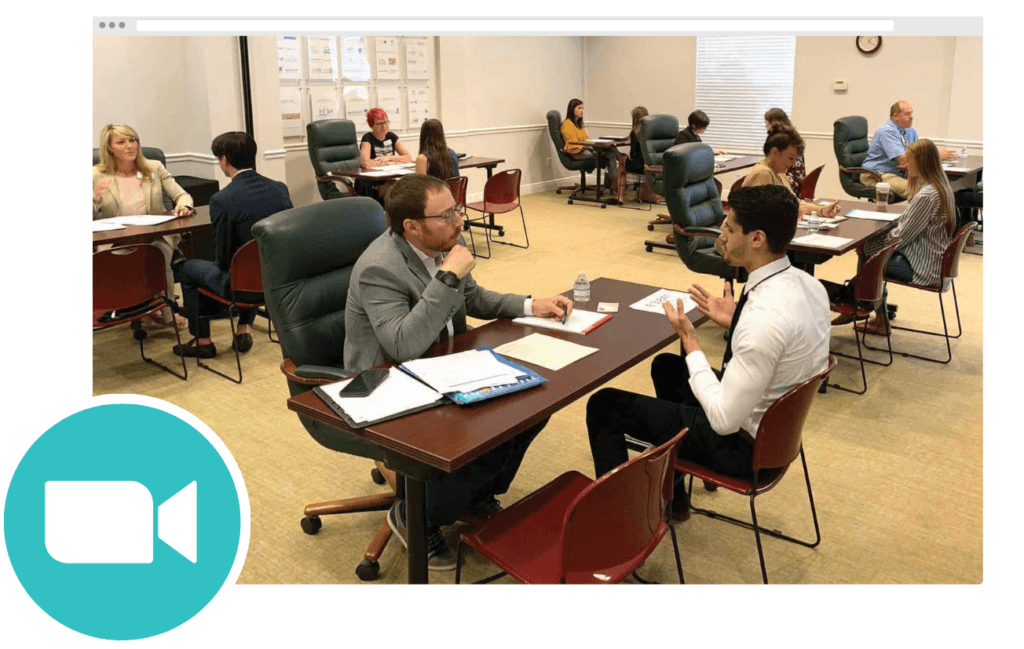 Browse All Services
Looking for more ways to grow your business? Check out all of our products and services.
All Services