Call Yourself a Tourist for a Day
Date posted
October 28, 2021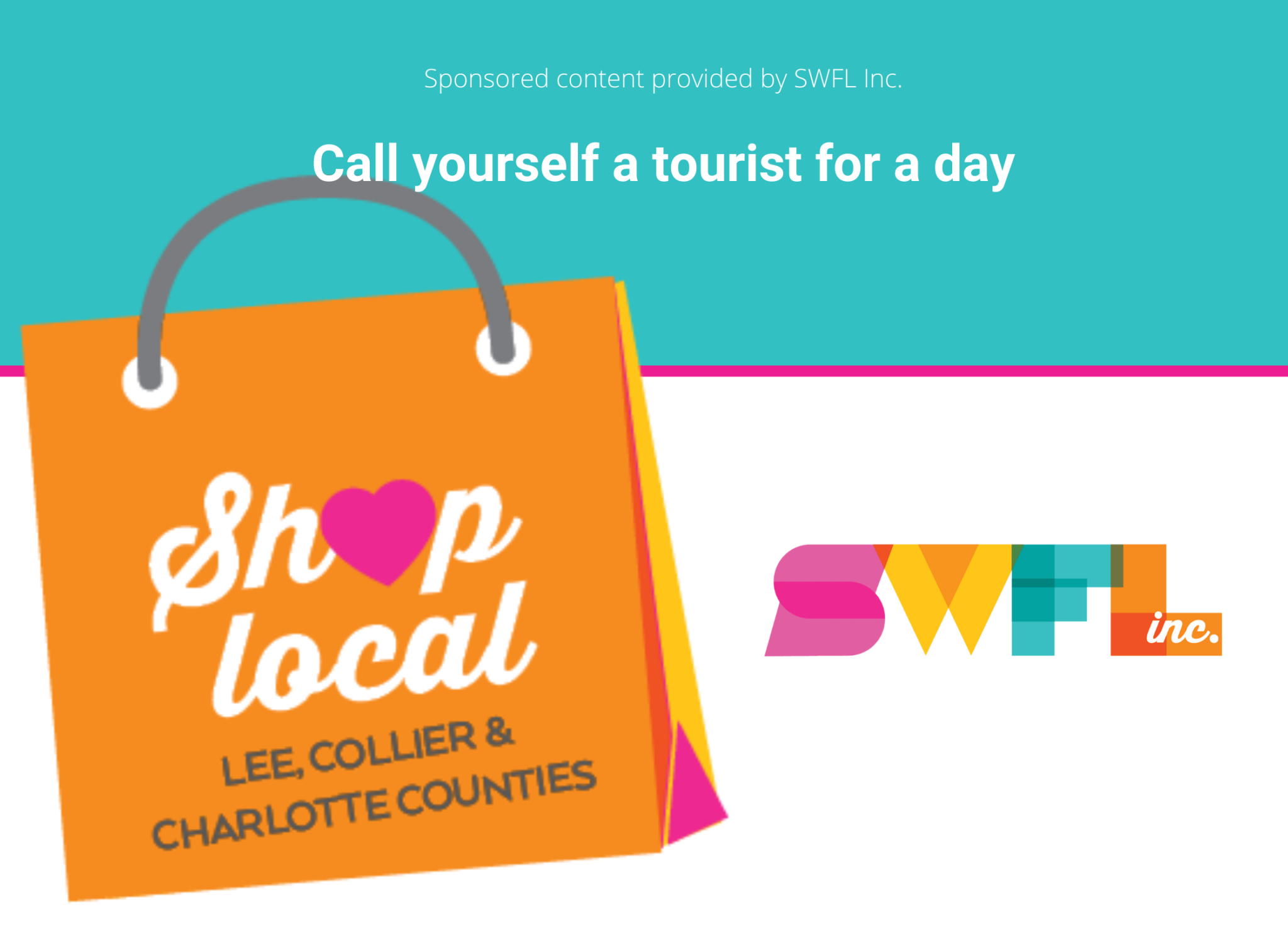 Southwest Florida is home to 1.3 million residents and welcomes 6.8 million tourists each year and for good reason. With our spectacular quality of life, year-round sunshine, pristine beaches and more, it's no wonder we welcome so many tourists to our endless summer year after year. Call yourself a tourist for a day and indulge with these Southwest Florida local businesses.
Embrace your wild side
Wildlife is all around us in Southwest Florida. You can get up-close and personal with the creatures native to the tropical region on the Naples Princes as you watch the dolphins play in the boat's wake at sunset or witness 12-foot-long alligators lounging in the mangroves with Airboats & Alligators.
Looking to see the animals native to Southwest Florida and beyond? Then Naples Zoo is the perfect place to spend a morning or afternoon. You can also stroll through twenty acres of gardens at the Edison & Ford Winter Estates, representing more than 1,700 plants and over 400 species from six continents.
Stop by ECHO Global Farm and get a unique taste of Southwest Florida as you experience farming at its most creative, with unique demonstrations, plants and techniques being used to help farmers and urban gardeners in developing countries.
If you're not planning to get too wild, then Golf Safari Mini Golf is where millions of adventures have enjoyed playing putt-putt for over 30 years.
Explore the arts
Southwest Florida is more than beaches and sunshine, as much as we do love the two. Did you know that the quality of the galleries in our area and the art and artists they represent has led Southwest Florida to be twice voted the #1 art market in the entire United States? You can explore the area's vivid arts scene by visiting local venues like The Silver Mermaid Creative Art Studio and Workshop, Artis – Naples, Center for the Performing Arts Bonita Springs and Prado Stadium 12.
You may feel so inspired by the local art and music scene that you want to bring it to your next event or right into your home. If that's the case, then look no further than Jay and Kay's Organ & Piano Co. or Z-Bop Unlimited.
Take your chances on Southwest Florida
Vegas isn't the only place where tourists can try their luck. Seminole Casino Hotel Immokalee and the Bonita Springs Poker Room provide a can't-miss gaming experience along with delicious eats and a place to watch the local sports teams play.
Speaking of local sports teams, did you know the Minnesota Twins call Fort Myers home for Spring Training? Thousands of Midwesterners venture down South to watch their home team play right here in our backyards every year! You can catch a major league or minor league Mighty Mussels game at the Minnesota Twins Baseball Club – CenturyLink Sports Complex.
Golf capital of the world
If beaches are the first thing to come to mind when you think of Southwest Florida, then golf is second – and rightfully so. The area is home to 130 public and private courses alone. Some of our favorites that locals and tourists can appreciate the beauty of are Estero Club at The Vines, Worthington Country Club, Spanish Wells Golf and Country Club, Pelican's Nest Golf Club at Pelican Landing, The Colony Golf & Country Club and Raptor Bay Golf Club.
About SWFL Inc.
At SWFL Inc., we help business in Lee, Collier and Charlotte Counties promote their services, build strong relationships in the community and connect with new customers. For more information, contact us.