Why Should Your Business Use Our Email Marketing Services?
Our email marketing services are designed with the industry's best practices in mind to segment, target, and engage local business professionals.
Our award-winning team will take your content and expertly craft the right message designed to fit your business needs while maintaining conversion-focused results.
Send us your content
We handle the design work
Choose your preferred send date
Optimized for the best results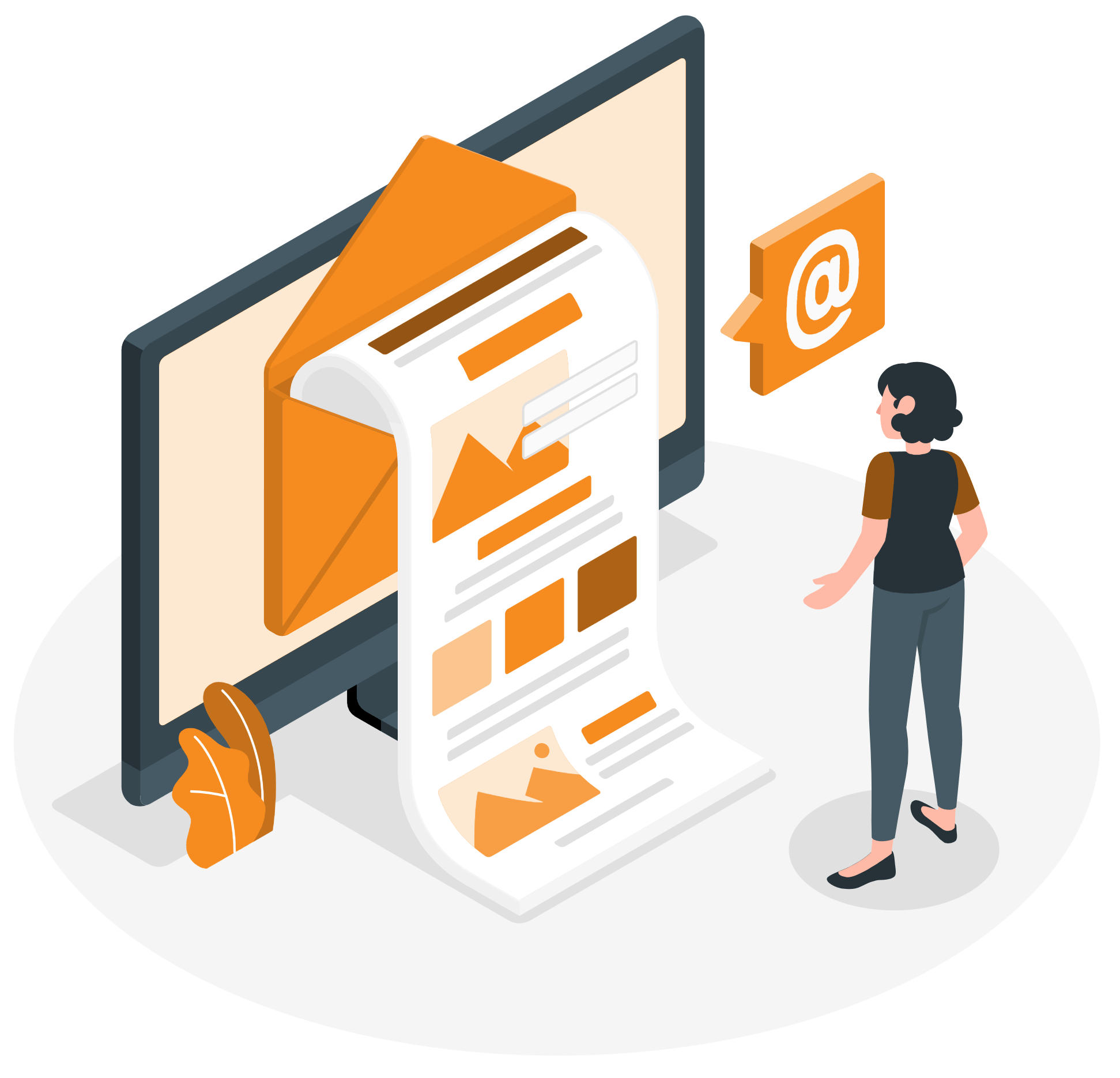 Frequently Asked Questions
How many emails are sent through a campaign?
Our email marketing campaigns are designed to be effective with just one targeted message. Over sending and spamming our target audience is not an effective way to drive results.
---
Can I choose a specific day and time for my email campaign?
We generally provide each of our email marketing campaigns with multiple scheduling options that have been predetermined based on our analytical data to improve email open and click rates.
---
Can you design my entire email campaign for me?
Typically content is sent to us based on the goals of the campaign, and then we expertly design around that content for the best results possible. If no content is provided by the business, design services can be purchased seperately to create additional images or videos for the email campaign.
---
Do you provide analytics of your email campaigns?
We can provide you with industry specific data-driven analytics to make sure your business goals are met.
---
Do you offer discounts for multiple email campaigns?
We do! Fill out the form below to contact us and let's discuss your business goals.
Ready to Start Your Next Email Marketing Campaign?
SWFL Inc. has an award-winning team ready to help you meet your business goals. Utilize our access, influence, and credibility to help your business succeed.
Click the button below to contact us today to find out more about what we can do for your business.
Get Started