Red Cape Revolution | Business Improvement & Coaching
Virtual & Onsite Worldwide Bonita Springs, FL 34134
Premium Membership
Member Since: 2020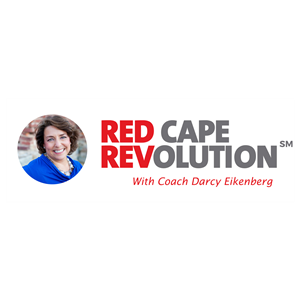 Organization Overview
I'm Darcy Eikenberg, PCC—also known as Coach Darcy.

As a trained, credentialed coach for leaders & high-performing professionals, I help you change your life at work without changing everything in your life.

In other words, we help you make your work work for you.

Through my online classes, webinars, private coaching programs and even my free weekly content, we're your best bet if you want to:
- Create more clarity about who you are right now and what you really want in your life at work;
- Build confidence and courage to talk back to the gremlins in your head telling you it can't be done; and
- Define the actions you can take to get unstuck and move forward, faster.

If that sounds good to you, you're in the right place.