Digital Marketing Course - Canva
---
Tuesday, September 26, 2023
Category: Digital Marketing Course

About the Event
Launched in 2013, Canva is an online design and publishing tool with a mission to empower everyone in the world to design anything and publish anywhere. Canva values making complex things simple, setting crazy big goals and making them happen, being a force for good and empowering others. If you're a business owner, we're sure at least one of these values resonates with you.
It's no secret that Canva is a game-changer for small businesses. From content creation to brand management, group brainstorming sessions and more, Canva has become a vital part of organizations' social media and marketing strategies.
In the upcoming Digital Marketing Course, attendees will...
Discuss the basics of Canva and design
Learn how to manage your organization's brand in Canva
Review the recently added features to Canva at the 2023 Canva Create Summit
Learn how to improve team productivity in Canva
Design something together
The Digital Marketing Courses were designed with the small business owner in mind. Serving as a comprehensive start-up resource, these courses will provide professionals with the tools they need to help their businesses thrive.
Event Location
Event Sponsor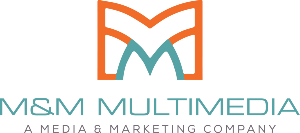 For More Information: