President's Club - Legislative Update
---
Category: President's Club


About the Event


This event will feature Senator Ray Rodrigues and Representative Adam Botana where they will  provide an update on what is happening in Tallahassee. There were thousands of bills filed last legislative session that impact a variety of issues within our region. Join us to find out about what bills were passed and how they affect Southwest Florida. Also, as we look ahead to next year's legislative session, we can get a preview of some of the topics that will be addressed in 2023. 
President's Club connects community leaders from organizations in Lee, Collier and Charlotte Counties so we can work together for a bright future. Attend our exclusive series of roundtable conversations to learn about issues and projects that will impact our region in the long term, including workforce housing, water quality, infrastructure and more.
If you have any questions regarding this event or would like to host/sponsor a future event, click here to contact Hannah.
President's Club is now featuring an a la carte ticket option to join these exclusive conversations.
About the Speakers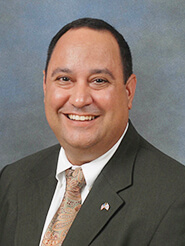 Ray Rodrigues is the State Senator for District 27 which covers the majority of Lee County. He was elected in November of 2020. Currently Senator Rodrigues serves as the Chair of the Senate Reapportionment Committee.

Before serving as the Senator for District 27, he was elected and served a full 8 years in the Florida House of Representative for the people of District 76.  During his time in the Florida House, he served as the Majority Leader, Chair of the Health and Human Services Committee and Vice Chair of the Ways and Means Committee.

In his professional career, Senator Rodrigues has worked the last 16 years for Florida Gulf Coast University (FGCU) where he currently serves as the Director of Interagency Partnerships.  Prior to his current position, Senator Rodrigues has served as the Director of Community Relations and as the Budget Manager for the College of Arts and Sciences.

Prior to his time at FGCU, Senator Rodrigues previously worked a decade for a corporate component of General Electric where he managed their U.S. Import Compliance program. 

Senator Rodrigues earned a Bachelor of Arts degree (BA) from Berry College in Rome, Georgia and earned his Master in Public Administration degree (MPA) from Florida Gulf Coast University.  The Senator and his wife Ruth have been married for 29 years and have a 20 year old son, Rhett.  The family resides in Estero, Florida.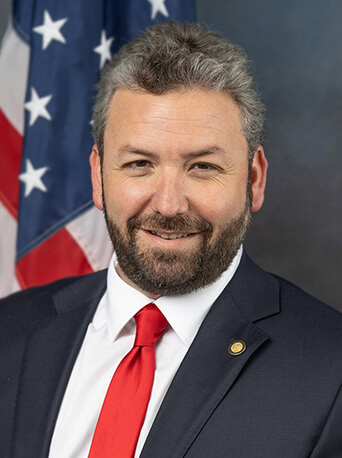 Born and raised in Bonita Springs Adam Botana's family has been in the carnival industry for over 60 years. Adam grew up traveling the country, working sporting events, concert tours, even state and county fairs. In fact, Adam still operates a couple events each year keeping the family tradition alive and well. In 2004, Adam's family opened Bay Water Boat Rentals, a small boat rental business in Adam's home town of Bonita Springs. Then, in 2006 the family opened Bay Water Boat Club, which quickly grew to have 40 boats in its fleet. Today, Bay Water Boat Club and Rentals consists of over 60 boats. Along the way, Adam joined his local Rotary Club, Chamber, and has even worked on projects with Habitat for Humanity.

Adam had never thought about running for State House, or any other office for that matter. Until, in 2019 he felt compelled to run because of the water quality issues faced by Southwest Florida. That's where his family business is, and it is where his friends and family call home. In 2020, the House District 76 seat became open and Adam decided to run. When asked why he was running Adam said "I've seen who was running for this open seat, and I wasn't impressed, so I threw my hat in the ring". Adam strongly believes that Tallahassee could use more businessmen and less politicians and that is what he brings to the table.

Event Sponsors
For More Information: