Evelyn & Arthur
26811 S Bay Dr #124 Bonita Springs, FL 34134
Premium Membership
Member Since: 2020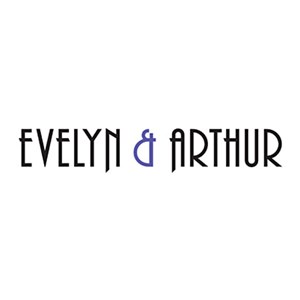 Organization Overview
In 1984, Evelyn & Arthur Lewis left New York for a decidedly more relaxed pace of life in Palm Beach, Florida, and in turn, created a new source of fashion borne of Evelyn's desire to have a more appropriate wardrobe. "Necessity is the mother of invention," as the saying goes, and the former New Yorkers opened their flagship store, Evelyn & Arthur, because Evelyn needed clothing that reflected her new location, lifestyle and sensibilities.

Today, almost 35 years after her parents created the company founded on lifestyle, philanthropy and quality, Adrianne Weissman and her husband Fred, have expanded the company to include eight store locations across Florida (plus a ninth store in Hilton Head, South Carolina), a revamped Evelyn & Arthur concept with more modern, contemporary clothing and the addition of accessories and gifts. They have continued the tradition of creating high-quality exclusive styles synonymous with the Evelyn & Arthur brand.

Adrianne's leadership ushered in a more youthful interpretation of the brand's offerings and personality but President Adrianne, and CFO Fred, have maintained the personal Evelyn & Arthur touch. They renovated the boutiques, which are now reflective of a bold, energetic and dynamic shopper - but the customer service remains personal, warm and exemplary. Friendly smiles, knowledgeable associates and on-trend merchandise remain the hallmarks of our stores, where clients are greeted by name and return season after season for Evelyn & Arthur's private label line and carefully curated brand-name ensembles.

In addition to providing superior customer service and having fun while doing it, Adrianne and Fred believe their stores give them the opportunity to support worthwhile causes. Evelyn & Arthur supports dozens of organizations in each community there is an Evelyn & Arthur store. Some of these groups are close to Adrianne & Fred's heart; others mean something to another member of our staff and to our customers.