Marco Office Supply
220 Industrial Blvd Naples, FL 34104
Premium Membership
Member Since: 2020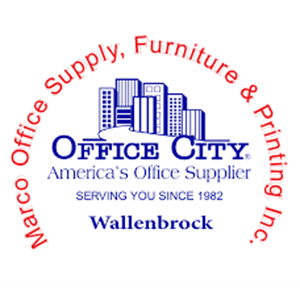 Organization Overview
Marco Office Supply, Furniture & Printing Inc. is your company's single source for all of your office supply, furniture and printing needs. We offer a full line of office supplies and furnishings from the finest manufacturers and suppliers available on the market today.

Marco Office Supply, Furniture & Printing, Inc. is proud to offer our customers the very best products and prices you will find. We bring you the largest selection of products possible, by ordering direct from the manufacturer, and also working closely with our wholesalers to offer a staggering 25,000 items to you, our customer. All of these products can be found in our annual full color catalog. This catalog features helpful photos and descriptions for nearly all of our products.

With our vast selection of pens, cartridges, machines, office furniture, executive gifts and other useful accessories, your office will have everything it needs by the time you exit our store. Whenever you need a specific product or a bulk amount, trust us to order it for you right away. Marco Office Supplies is also your destination for copy services and custom printing in Southwest Florida.

Let our printing and graphics team help you with business cards, booklets, brochures and other stationery.

Marco Office Supply works with local businesses for all of their office supply needs. When a business works with us, they can benefit from same-day delivery for any of our items that are currently in stock. We also have plenty of legal supplies for lawyers, accountants and entrepreneurs in the area.

If you want to have a Southwest Florida office supply company that provides you with everything you need to conduct business, get in touch with Marco Office Supply today.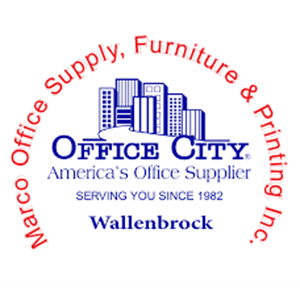 Business Category
Business Amenities