Fall in Love With Local Businesses
Date posted
September 22, 2022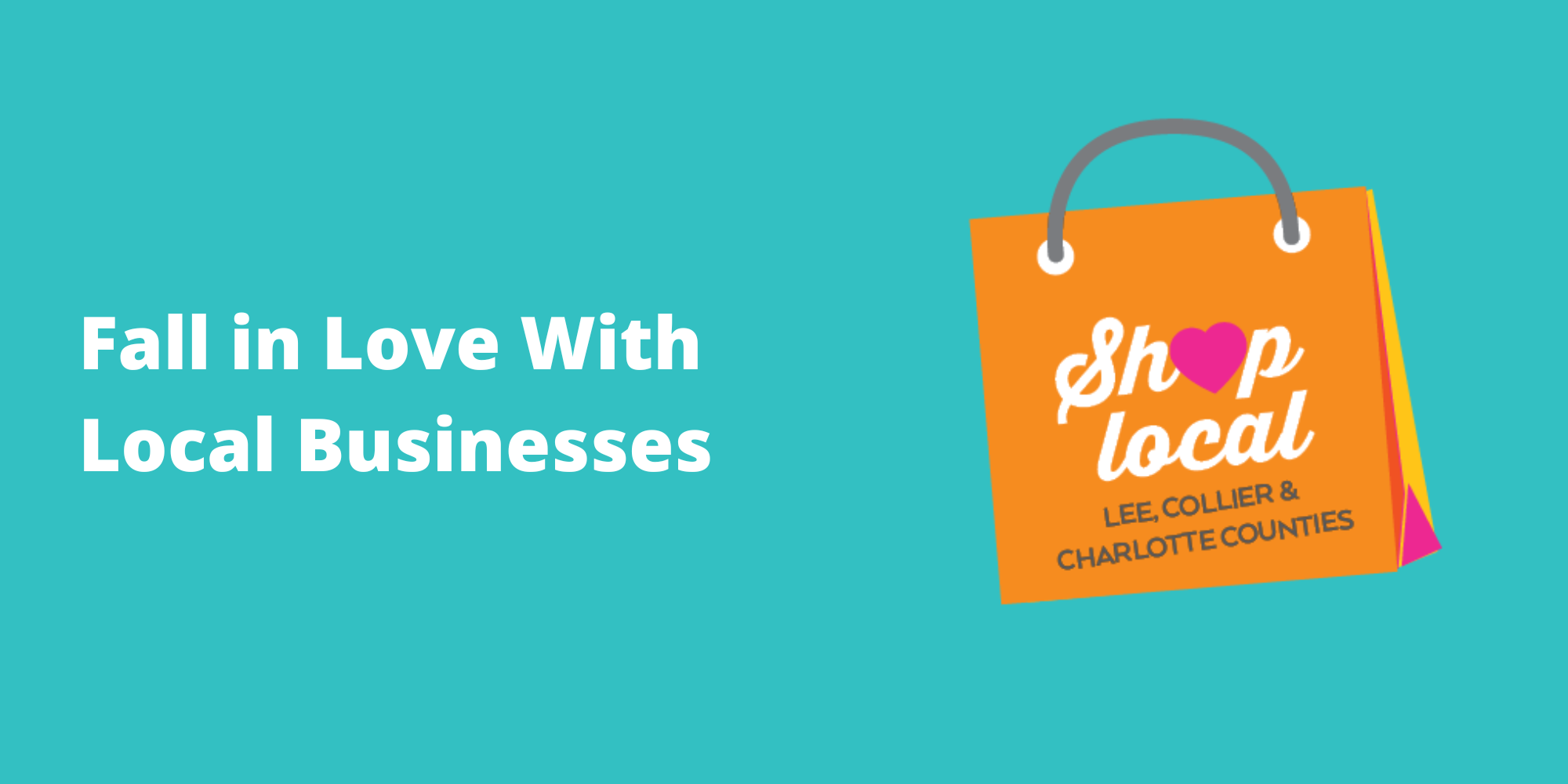 Fall in Love With Local Businesses
Today is the first day of fall! Although seasons aren't something we frequently experience here in Southwest Florida, the autumnal equinox is a fantastic excuse to fall in love with our local businesses. Here are a few.
FocalPoint Business Coaching and Red Cape Revolution | Business Improvement & Coaching lend their talents and decades of business experience to our local businesses. Jerry, an award-winning journalist, accomplished entrepreneur and founder of FocalPoint Business Coaching can relate to the gaps and stress points that all business owners and managers experience, and it is through this candid insight that he can build a strong relationship with his clients.
Darcy Eikenberg, PCC, also known as Coach Darcy and founder of Red Cape Revolution, is a trained, credentialed coach for leaders and high-performing professionals. She helps local business owners change their lives at work without changing everything in their life through online classes, webinars, private coaching programs and even free weekly content.
Local IT companies have fallen in love with supporting our small business community with their technology needs. Entech, NerdsToGo, Platinum Coast Technology, Inc. and Testimonial Tree, Inc. are committed to providing best-in-class, enterprise-level support, project solutions and strategic technology consulting to Southwest Florida's small and medium-sized businesses.
SafeGuard Shredding, LLC and Secure Shredding, Inc. also love to support the local business community through secure document shredding. Whether you are a local business or an individual, these companies are committed to not only safe and secure destruction but also to providing the highest level of customer service available.
If there comes a time in a business's life cycle where they do need legal protection, advice or help, then local businesses can fall in love and trust local attorneys like…
Local banks are also large contributors to local businesses and oftentimes provide local entrepreneurs with the means they need to make their dreams a reality. If this sounds like you, consider falling in love with BankUnited, FineMark National Bank & Trust, Assured Title Services, LLC, The Southwest Florida Mortgage Group at NewRez or Key Private Bank.
And when our businesses are having immense success, it may be time to work with a local financial planning and wealth manager like Wintrust Banking Center, Acadia Wealth Management, LLC, Northwestern Mutual – Naples/Estero Group and/or Northwestern Mutual – The Glenn Back Group.
Local accountants love to help our local businesses and community year-round, not just during tax season. Allure Accounting, Bookkeepers Plus, Briers CPA, P.A., HBK CPAs & Consultants and Myers, Brettholtz & Co., PA are dedicated to helping small business owners work smarter not harder with tailored services for managing finances more effectively and more profitably.
The businesses above help local entrepreneurs see the big picture and solve complex problems. But what about the day-to-day? Accent Business Products, ISOQAR, Inc., Marco Office Supply and SWFL Office Solutions/Xerox help provide solutions local small businesses need daily like high-quality printing products and other office needs. And if your office is ever in need of additional hands, contact Legal Shield.
Lastly, all businesses began somewhere. Perhaps for now you're a one-person team and are working from your home. The Hub at SWFL Inc. is a free-to-use community space and is the ideal place to work remotely and connect with clients. It's an energizing atmosphere without the distractions of a home office. Did we mention there's free coffee? SWFL Inc. loves having you!
About SWFL Inc.
At SWFL Inc., we help businesses in Lee, Collier and Charlotte Counties promote their services, build strong relationships in the community and connect with new customers. For more information, contact us.