Update Your Home for the Holidays!
Date posted
November 16, 2023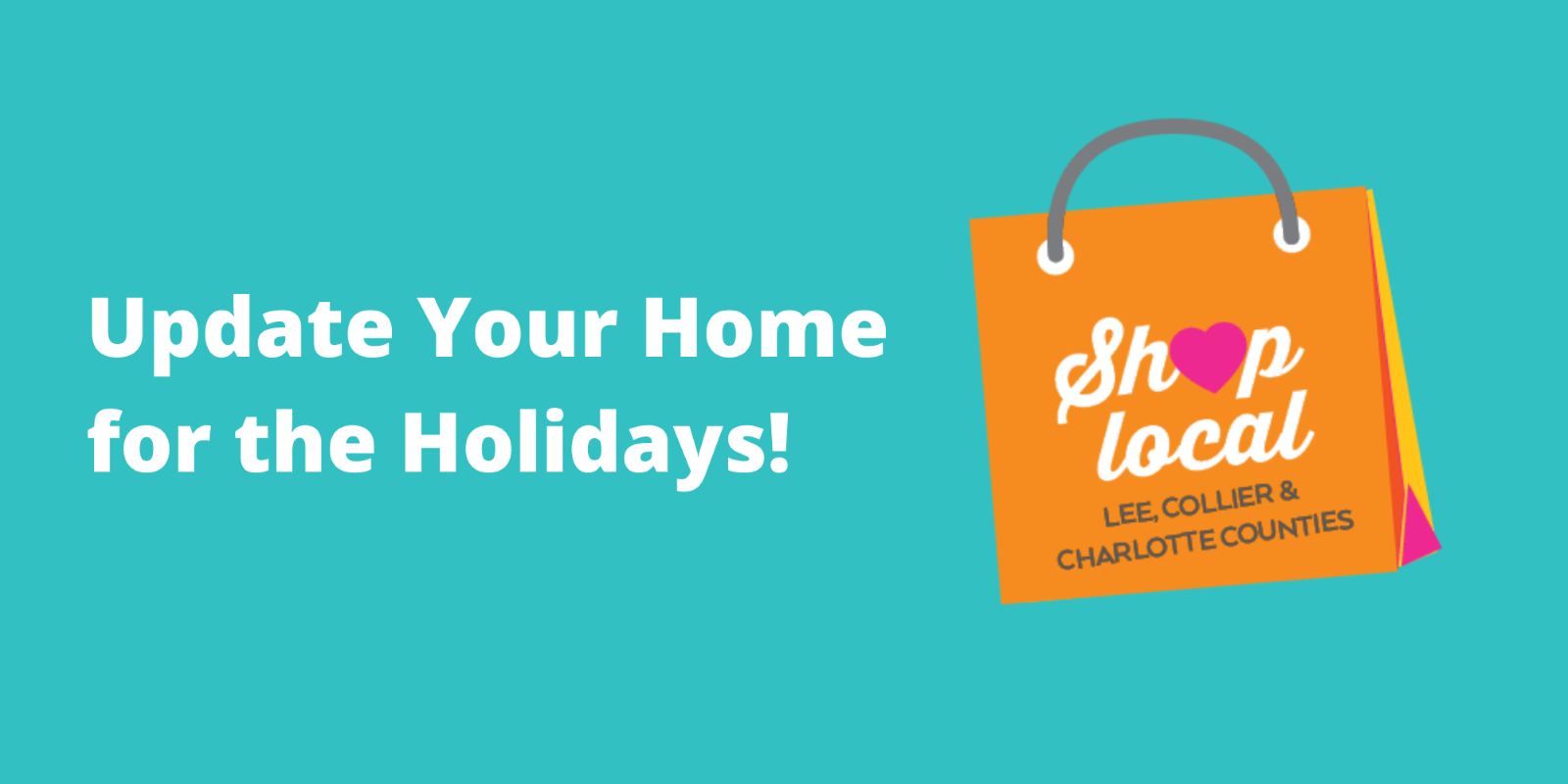 Update Your Home for the Holidays!
The holiday season is upon us, and what better way to embrace the festivities than by giving your home a refreshing update? In this blog, we shine a spotlight on some standout businesses in Southwest Florida that are dedicated to enhancing your living spaces.
Executive Electronics is a family-owned and operated full-service residential and commercial low-voltage integrator that has been in business for 40 years. With 40 employees, Executive Electronics is large enough to handle anything, yet small enough to provide the flexible, personal service you'd expect. As we approach the holiday season, consider upgrading your home with state-of-the-art entertainment systems and smart security features. Discover how Executive Electronics can transform your living space into a modern haven.
The heart of the home lies in the kitchen, and A-Dale's Kitchen & Bath understands the importance of creating functional and beautiful spaces. Explore the latest trends in kitchen design, from sleek countertops to energy-efficient appliances. A-Dale's team of skilled professionals is committed to turning your dreams into reality by creating beautiful, functional, and inspiring spaces.
Dreaming of a home makeover? Progressive Design Build is here to turn your visions into reality. Whether you're looking to renovate your living room, expand your kitchen, or add a personalized touch to your bedroom, Progressive Design Build is your go-to partner! Uncover the secrets behind their seamless process and learn how your home can undergo a stunning transformation just in time for holiday celebrations.
Bring the joy of outdoor living to your home with The Outdoor Kitchen Place. Considering upgrading your backyard with a custom outdoor kitchen? From cozy fire pits to gourmet grills, discover how The Outdoor Kitchen Place can create a functional and stylish space for entertaining guests or enjoying a quiet evening under the stars. Elevate your outdoor experience with their expert designs.
Water is the essence of life, and Kinetico Water System ensures that you have access to the purest and freshest water in your home. Learn about their innovative water filtration systems and water softeners that guarantee clean and delicious water for your family. With the holiday season approaching, ensure that your home is equipped with the best water solutions for cooking, drinking, and more.
Tis' the season to embrace the spirit of renewal and treat yourself to a home upgrade with these exceptional Southwest Florida businesses. From advanced technology to luxurious designs, these companies are committed to enhancing your living spaces. Update your home and create lasting memories with the ones you love in a space that reflects your style and comfort. Cheers to a festive and transformed home for the holidays!
SWFL Inc is the region's only Five-Star Accredited Chamber of Commerce serving businesses in Lee, Collier, and Charlotte County. Our services are designed to help the Southwest Florida business community connect through networking, advertising opportunities, and educational workshops. Contact us today to sign up for your free membership.